Hit up Nijiya today for some goodies, here they are. It's weird i think im starting to notice i have a lot of fun taking pictures of objects and products.



Collon (lol weird name), cool ice cream cone and some chips i havent tried yet.



I especially enjoyed this ice cream, not really that it was sooooo delicious (it was pretty good) but i really admire the design and fun factor in buying a single ice cream cone packaged up the way it was, maby im weird.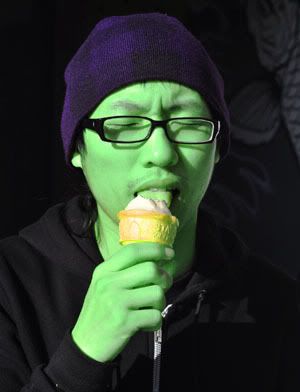 i can't read Japanese, sucks because maby i would have read that eating this ice cream makes you turn greeen.